September 24, 2023 | Briana Muxo
The Iconic Flatiron Building in Brickell: A Timeless Marvel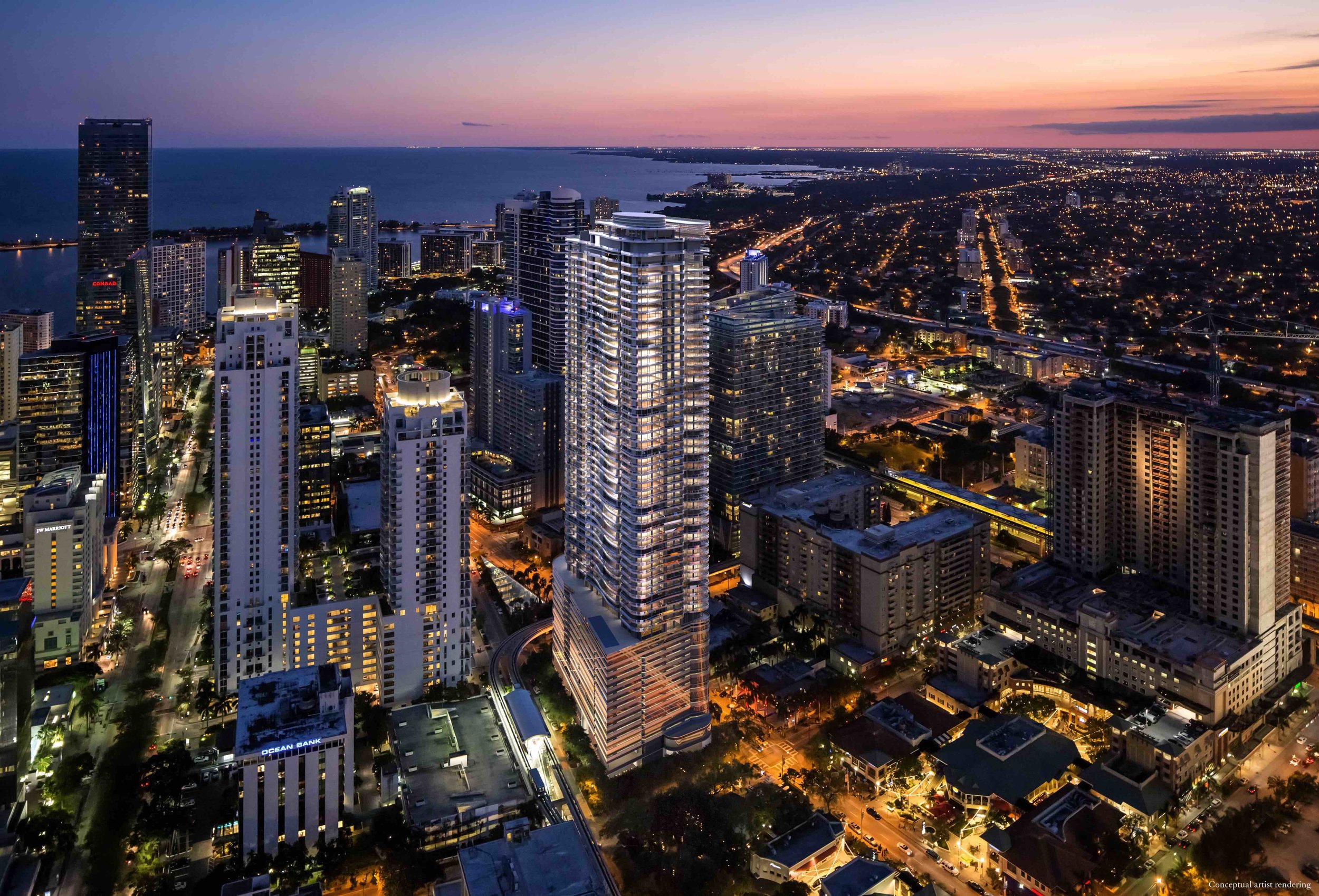 Introduction
Nestled in the heart of Miami's bustling financial district, the Flatiron Building of Brickell stands as a testament to both architectural innovation and the enduring spirit of historic landmarks. Often overshadowed by its more famous counterpart in Manhattan, the Brickell Flatiron has a unique story to tell. In this blog, we'll delve into the history, design, and significance of this iconic structure that graces the Miami skyline.
A Slice of History
The Flatiron Building in Brickell, officially known as the "Brickell Flatiron," is a striking 64-story residential skyscraper that has become synonymous with Miami's vibrant urban landscape. It was designed by renowned architect Luis Revuelta and developed by CMC Group, a prominent developer known for its luxury projects.
Construction of the Brickell Flatiron commenced in 2016 and was completed in 2019. The building pays homage to its more famous predecessor, the Flatiron Building in Manhattan, while also embracing a distinctly Miami aesthetic. Its distinctive triangular shape and towering height make it a striking presence in the city's skyline.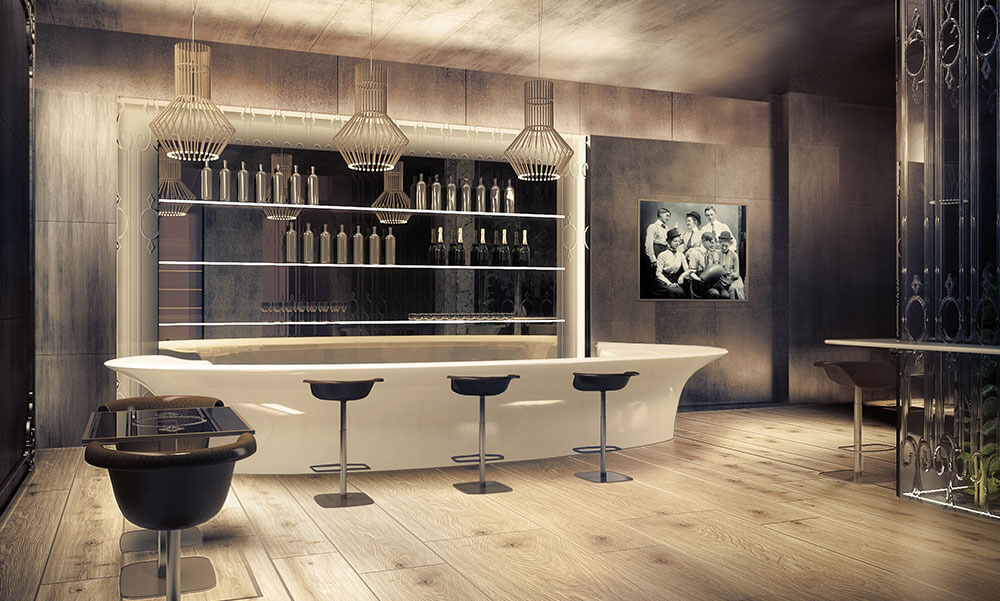 Design and Architecture
One of the most striking features of the Brickell Flatiron is its triangular shape, reminiscent of the Flatiron Building in New York City. The building's design maximizes the use of its small, triangular lot, making it an architectural marvel in its own right. This innovative design approach not only sets it apart from other buildings in the area but also ensures that many of its units offer breathtaking views of the Miami skyline, Biscayne Bay, and the Atlantic Ocean.
The exterior of the building is characterized by a sleek, modern façade, with floor-to-ceiling glass windows that reflect the city's vibrant energy. The top of the building boasts a rooftop garden and swimming pool, providing residents with a luxurious oasis high above the bustling streets below.
Inside, the Brickell Flatiron offers a range of amenities and features that cater to its residents' every need. From a state-of-the-art fitness center to a spa, wine room, and even a children's playroom, this building was designed to provide a high-quality living experience in the heart of Miami.
Cultural Significance
The Brickell Flatiron is more than just a residential skyscraper; it's a symbol of Miami's rapid development and transformation into a global city. Its presence in the Brickell neighborhood underscores the city's commitment to urban revitalization and the creation of vibrant, walkable neighborhoods.
Moreover, the building's design and architecture serve as an inspiration for future developments in Miami and beyond. It demonstrates that innovative design can overcome spatial limitations and create iconic structures that capture the spirit of a city.
Conclusion
The Brickell Flatiron stands as an architectural masterpiece and a symbol of Miami's ever-evolving skyline. Its design pays homage to the iconic Flatiron Building in Manhattan while also incorporating a unique Miami flair. Beyond its aesthetic appeal, this landmark skyscraper serves as a testament to the city's growth, development, and commitment to creating world-class urban spaces.
As Miami continues to thrive as a global hub, the Brickell Flatiron will undoubtedly remain a key player in shaping the city's identity and skyline for years to come, reminding us all of the power of innovative architecture and urban development.
🏢 Looking for your dream rental condo at Flat Iron in Brickell? Don't wait any longer! Click the link below to explore condos for rent. 🏠
Discover the perfect place to call home. Act now and start your journey to finding the ideal condo that fits your lifestyle and preferences. Your next adventure begins with a single click! 🌟
---
---