August 3, 2023 | Briana Muxo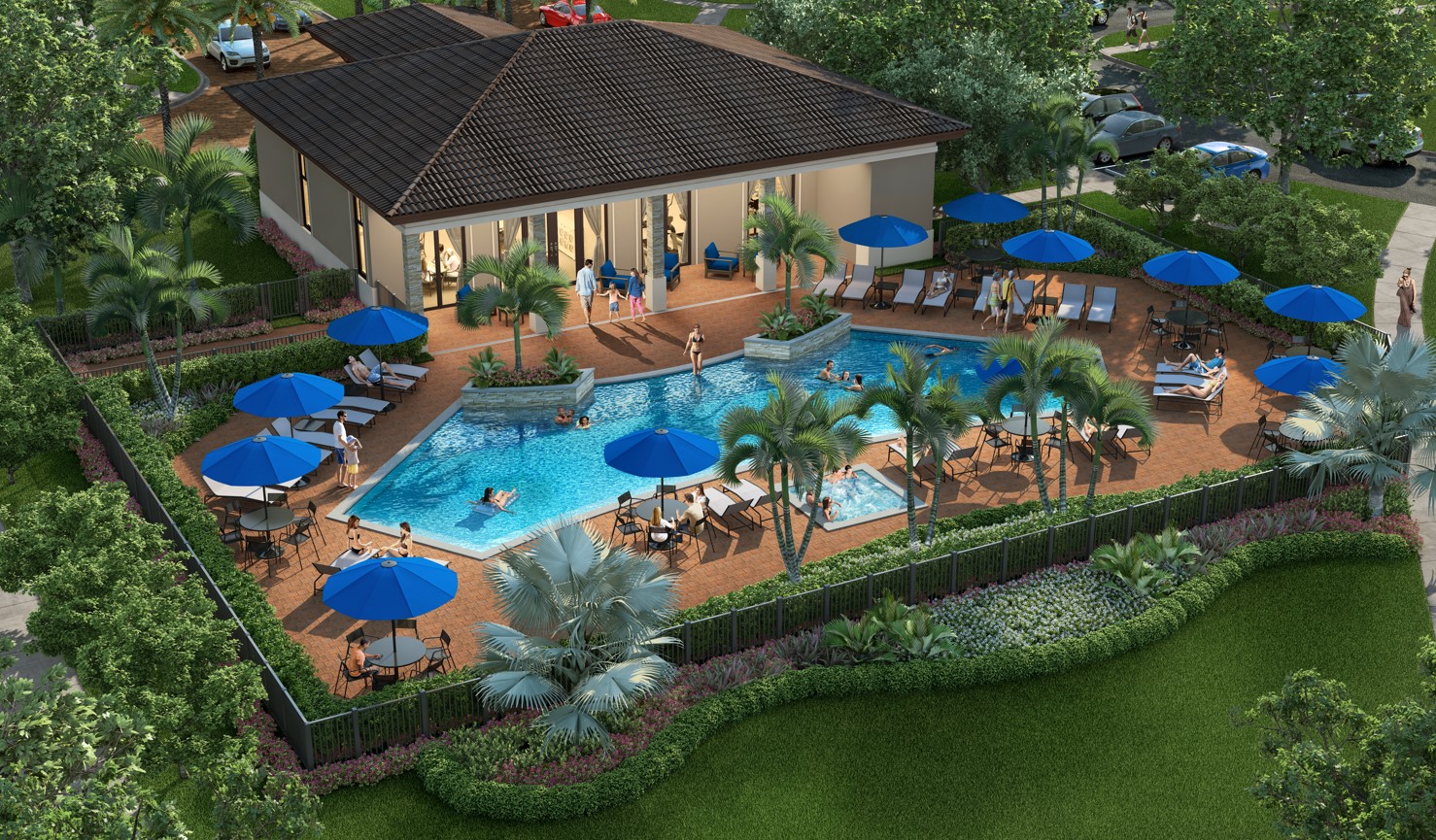 Discover the Splendor of Miami Living at Artesa Community
Are you looking for an ideal place to call home? Look no further than the beautiful Artesa in Miami, FL! This vibrant community offers the perfect combination of luxurious living and easy access to all the amenities and attractions that Miami has to offer. Located in Princeton, Artesa provides its residents with a refreshing escape from the hustle and bustle of city life, while still offering unparalleled access to all the conveniences of the city. From townhomes to single family homes, there is something for everyone at Artesa. With its lush landscaping, and luxurious amenities, Artesa promises to be one of the most sought-after neighborhoods in Miami. With spacious and modern living spaces, residents can enjoy a relaxed and comfortable lifestyle. Plus, with its close proximity to restaurants, shops and other attractions, you'll never be bored at Artesa. But what really sets Artesa apart is its emphasis on creating a sense of community. In addition, Artesa offers its residents a state-of-the-art fitness center, community pool to a playground for the kids. Discover the splendor of Miami living at Artesa today and make it your home!
Artesa Community Overview
Artesa is located in Miami, FL is a stunning neighborhood that offers a variety of housing options, including townhomes and single-family homes. This vibrant community provides residents with a peaceful and serene environment while still being conveniently located near all the attractions and amenities that Miami has to offer.

Artesa is situated in Princeton, offering residents a refreshing escape from the hustle and bustle of city life. The neighborhood is known for its lush landscaping and beautiful architecture, creating an inviting atmosphere for all who call it home. Whether you're looking for a cozy townhome or a spacious single-family home, Artesa has the perfect option to suit your needs.

One of the standout features of Artesa is its luxurious amenities. Residents have access to a state-of-the-art fitness center, perfect for staying active and healthy. The community pool provides a refreshing oasis on hot summer days, while the playground offers endless fun for children. Artesa truly caters to every resident's needs, ensuring that there is always something exciting to do within the community.
Luxury Amenities & Features
Artesa takes pride in offering its residents an unparalleled living experience with its luxury amenities and features. Each home within the community is designed with modern finishes and spacious layouts, providing both comfort and style. The attention to detail can be seen throughout every aspect of Artesa's design.

The state-of-the-art fitness center at Artesa allows residents to maintain an active lifestyle without ever having to leave the neighborhood. Equipped with top-of-the-line exercise equipment, it's easy to stay motivated and reach your fitness goals. Whether you prefer cardio workouts or strength training sessions, this fitness center has everything you need.

The community pool at Artesa is a true oasis, offering a serene and relaxing environment for residents to unwind and enjoy the beautiful Miami weather. Whether you want to take a refreshing swim or simply lounge by the poolside, this amenity is perfect for those hot summer days.

For families with children, Artesa provides a playground where kids can have fun and make lasting memories. The playground is designed with safety in mind, ensuring that children can play freely while parents have peace of mind.
Location & Convenience
One of the greatest advantages of living in Artesa is its prime location in Miami. Situated in Princeton, residents have easy access to all the attractions and amenities that the city has to offer. From world-class restaurants to trendy shops and entertainment venues, everything you need is just a short drive away.

In addition to its proximity to city conveniences, Artesa also offers residents a peaceful retreat from the busy streets of Miami. The neighborhood's tranquil atmosphere allows residents to relax and recharge after a long day while still being close enough to enjoy all that the city has to offer.
Onsite Activities & Events
Artesa takes pride in fostering a strong sense of community among its residents. The neighborhood regularly hosts onsite activities and events that bring neighbors together and create lasting friendships. From holiday celebrations to community barbecues, there's always something exciting happening at Artesa.

These events provide an opportunity for residents to socialize and get to know their neighbors better. It's not uncommon for lifelong friendships to form within this close-knit community. Living in Artesa means being part of something special.
Real Estate Opportunities
If you're looking for your dream home in Miami, look no further than Artesa. This community offers a variety of real estate opportunities, including townhomes and single-family homes. Each property is thoughtfully designed with modern features and spacious layouts, ensuring that residents have the perfect space to call their own.

Whether you're a young professional looking for a stylish townhome or a growing family in need of more space, Artesa has the ideal home for you. The real estate opportunities in this community are highly sought after, so don't miss your chance to become part of this thriving neighborhood.
Make Artesa Home
With its luxurious amenities, convenient location, and strong sense of community, Artesa is the perfect place to call home. Whether you're looking for a peaceful retreat or an active lifestyle, this community has it all. Don't miss out on the opportunity to discover the splendor of Miami living at Artesa – make it your home today!
---
---